Tim Laughlin, Books for Brews and more New Orleans events coming up Aug.10-16 | Events
4 min read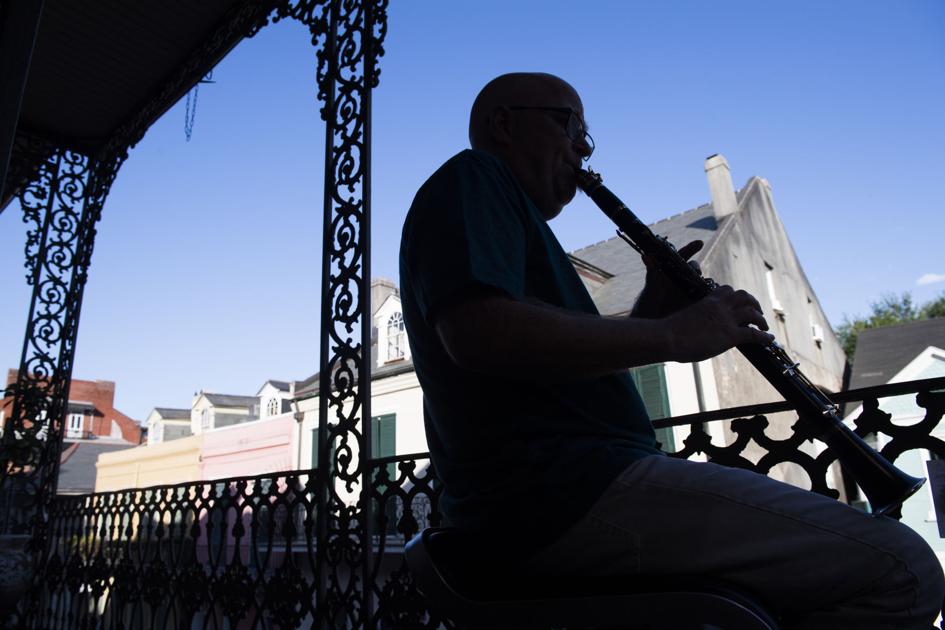 Editor's note: The current surge in COVID-19 cases is prompting venues and event organizers across the city to postpone their events. The below list, which was published Monday morning, will be updated as more information becomes available.
POSTPONED: 'Tinder Live'
New York-based comedian Lane Moore is postponing the New Orleans date for her show "Tinder Live."
Tim Laughlin
Clarinetist Tim Laughlin leads a concert tribute to New Orleans clarinetists Johnny Dodds, Pete Fountain, George Lewis, Irving Fazola, Louis Cottrell Jr., Eddie Miller and others. He's backed by Nahum Zdybel and Taylor Kent. Attendees can bring their own alcohol. The show is at 6:30 p.m. Sunday, Aug. 15, at the Beauregard-Keyes House. Tickets are $35 at bkhouse.org.
Fermin Ceballos
The Roots of Music concert series highlighting Caribbean sounds and connections continues with Fermin Ceballos, who hails from the Dominican Republic. With his seven-piece band, Ceballos mixes salsa, merengue and bachata rhythms. There are shows at 6 p.m. and 8:30 p.m. Saturday, Aug. 14, at Paradigm Gardens, and food is available from Karibu Kitchen. Visit paradigmgardensnola.com for tickets.
Big Easy Shakedown
The Shakedown is driven by an auto show with pre-1970 hot rods, custom cars and choppers. There also is live music, DJs and burlesque performances by Simone Del Mar, Luna Orleans and Vivacious Miss Audacious. An art market is highlighted by custom culture vendors. Admission is $10. Doors open at noon Saturday, Aug. 14, at Royal Brewery in New Orleans East. Find information at facebook.com/royalbrewery.
'Ramadan Ramsey'
Louis Edwards, a writer and chief creative officer of Festival Productions, which produces Jazz Fest, releases his fourth novel, "Ramadan Ramsey," Tuesday, Aug. 10, with a reception at Garden District Book Shop. Edwards is a recipient of a Guggenheim Fellowship and a Whiting Award. The new book follows a New Orleans boy whose birth connects two disparate families. Edwards will discuss the book and refreshments will be served. Admission is $33-$43 and includes a copy of the book. Find tickets on eventbrite.com.
Much of Jamila Wignot's documentary focuses on how Ailey coped with his success.
POSTPONED: Mini Comic Con
The Jefferson Parish Library has postponed its comic con for kids and teens. Contact the library for more information.
POSTPONED: Dirty Dozen Brass Band
The Dirty Dozen Brass Band has postponed its Saturday, Aug. 14, show at d.b.a.
Books for Brews
Faubourg Brewery and One Book One New Orleans host a book drive for Louisiana Books 2 Prisoners. Donate paperback sci-fi and fantasy books to receive free beer (hard-cover books are not accepted). Drop off is 1 p.m. to 4 p.m. Sunday, Aug. 15, at Faubourg Brewery. Visit facebook.com/onebookoneneworleans for details.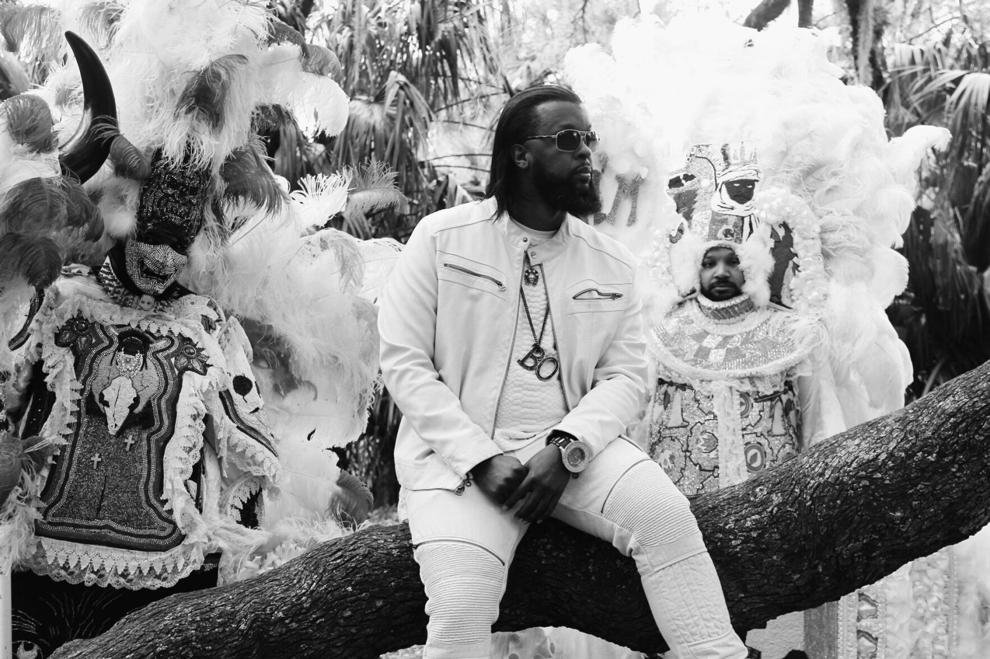 Bo Dollis Jr. and the Wild Magnolias celebrate 'My Name is Bo' on Aug. 14 at Tipitina's.
LeTrainiump
Pop musician LeTrainiump has already had an exciting year, with a shoutout from NPR Music's "Desk of the Day" — and from the Wendy's Twitter account — the release of several magnetic singles and a feature on the GLBL WRMNG debut release. He keeps the suave streak going on Friday, Aug. 13, with a show celebrating the release of his new EP, "Purity." Synth-rock band People Museum will also perform and hip-hop duo SaxKixAve and dance DJ and artist Lady Lavendar will join LeTrainiump on a few songs. The show starts at 8 p.m. at Howlin' Wolf. Proof of vaccination or a negative COVID-19 test is required. Tickets are $15 advance at eventbrite.com and $20 at the door.
Down
Sludge heavyhitters Down will mark Friday the 13th with an all-too-rare hometown show at The Fillmore. Last year, the band — Philip H. Anselmo, Pepper Kennan, Kirk Windstein, Jimmy Bower and Pat Bruders — was confined to celebrate the 25th anniversary of its debut album, "NOLA," with a livestreaming concert from Fish Pot Studios, so expect Down to exorcise a few demons when it's finally back on stage. Comedian Dave Hill will open. The show will also be livestreamed on the band's website. Tickets are $35 in-person and $13 for the livestream at down-nola.com.
BrickUniverse
Everyone loves building something with LEGO bricks, from mismatched colorful towers we try to pass off as skyscrapers to impressively detailed fantasy landscapes. The BrickUniverse LEGO Fan Expo celebrates all of the creations we can come up with. The traveling fan festival will be back at Kenner's Pontchartrain Convention & Civic Center on Saturday, Aug. 14, and Sunday, Aug. 15, with LEGO artist meet-and-greets and vendors selling specialized merchandise and mini-figures. But you know everyone wants to see the massive LEGO creations, like a recreation of Tiana's Palace from "The Princess and the Frog," a Quidditch scene from "Harry Potter," the lava-drenched Mustafar from "Star Wars," and a gallery of NASA-themed builds. Admission to BrickUniverse will be by time-slot throughout the day to help with capacity limits. Tickets are $14.99 at brickuniverse.com/neworleans.
Juno Dunes
Juno Dunes plays what the youths call "loft pop" but if that means nothing to you, picture sitting on the beach with a pina colada in hand, swaying from your lounge chair because face it, you're not getting up until you absolutely have to. The band's Spotify photo is the singer holding up two halves of a cantaloupe on either side of his head, and it just … makes sense. The band takes the stage for a residency at Portside Lounge on Friday, Aug. 13. Indie rock band Tiny Dinosaur will also perform. Proof of vaccination or a negative COVID-19 test is required. For more information, visit facebook.com/PortsideNOLA.
---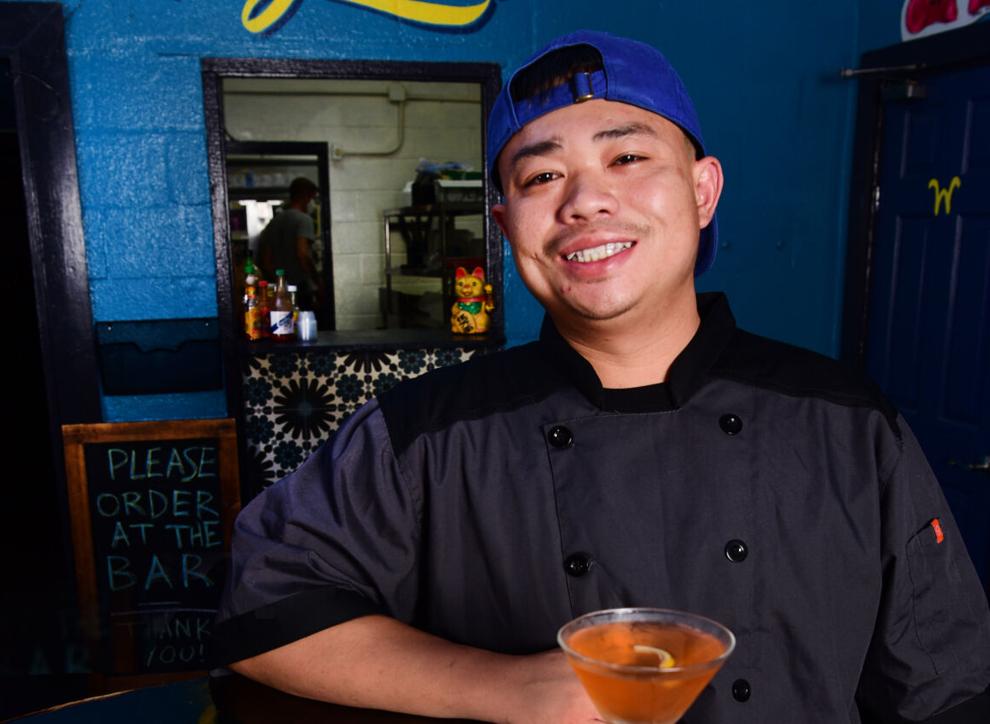 There's something new cooking at Carnaval Lounge.